Cross socket remote read may cause memory write
Updated: Oct 26th, 2023
---
Memory Directory
only use one or more bit to encode "A/S/I" state

these bits are hided in the ecc bits

current implementation of hardware cache coherence, memory directory may not record the share list, just snoop all nodes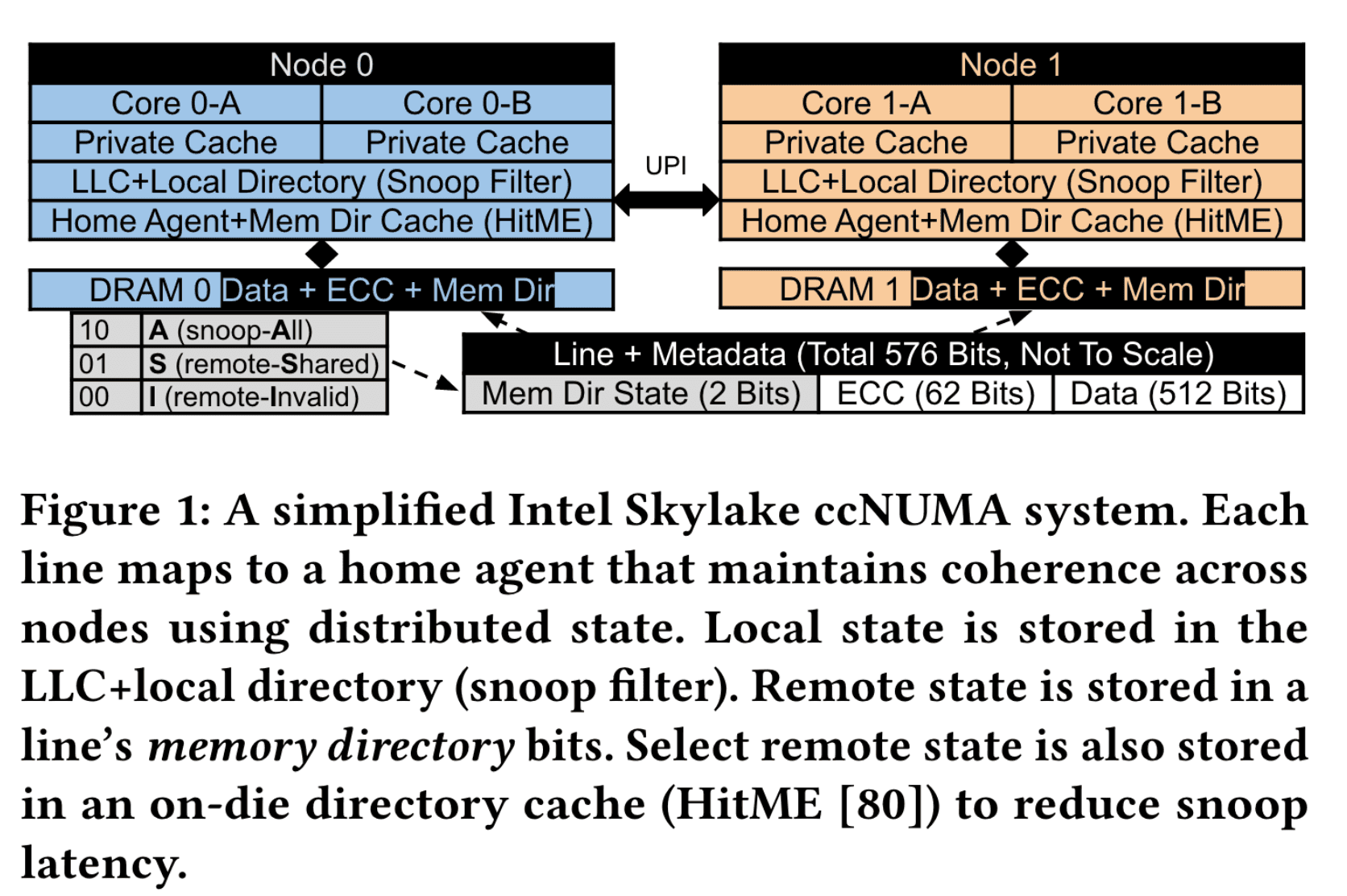 source[1]
Cross socket remote read
the remote cache hit

remote cache can handle the state of the cache line, do not need to access and modify the memory directory

remote cache miss

need to reach the memory directory (A/S/I)

access and modify the directory

exclusive read : will change the "I" to "A"

result in the modification of the memory directory, so that it write to memory.
Reference
[1]
K. Loughlin, S. Saroiu, A. Wolman, Y. A. Manerkar, and B. Kasikci,
"MOESI-prime: preventing coherence-induced hammering in commodity workloads,"
in
Proceedings of the 49th Annual International Symposium on Computer Architecture
, New York, NY, USA, 2022, pp. 670–684, doi:
10.1145/3470496.3527427
[Online]. Available:
https://dl.acm.org/doi/10.1145/3470496.3527427
. [Accessed: 25-Sep-2023]
[2]
W.-H. R. M. X. SanidhyaKashyap and C. Min,
"PACTree: A High Performance Persistent Range Index Using PAC Guidelines,"
2021.
---
---
Notes mentioning this note
There are no notes linking to this note.
---